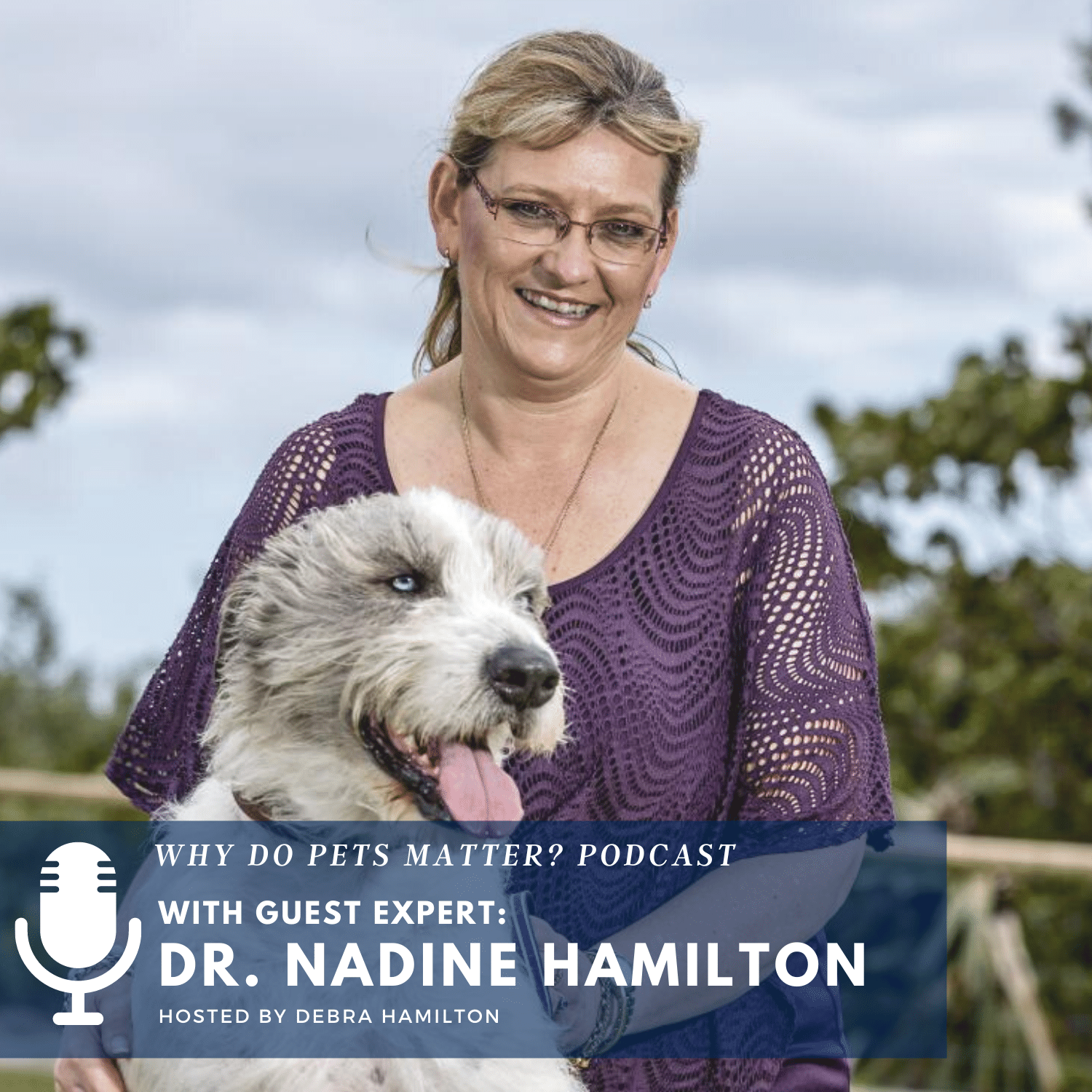 Dr. Nadine Hamilton from Australia returns to "Why Do Pets Matter?" this week. COVID has created tremendous stress and challenges for veterinarians world-wide. 
Nadine talks about how Australian veterinarians are coping with the pressure while providing excellent levels of care for their furry patients and their loving human owners.
Burnout, split shifts, super long hours, and less than ideal working conditions are some of the biggest factors affecting vets. However, it seems that some vets are actually enjoying the contact-less interactions because their exposure to highly charged emotional clients is limited. 
Vets are constantly faced with having difficult communications with clients, resulting in highly charged emotional (and legal) situations that many are simply not equipped to deal with.
One way veterinarians can help themselves to better cope with stress and depression is to seek help from mental health professionals outside of the veterinary world. 
More About Dr. Nadine Hamilton
Dr. Hamilton is the author of the popular book "Coping with Stress & Burnout as a Veterinarian." Animal lovers of all kinds will appreciate this insight into the heart of a veterinarian. It is available on Amazon: https://www.amazon.com/Coping-Stress-Burnout-Veterinarian-Evidence-Based/dp/1925644197/
Nadine is a veterinary-friendly psychologist and founder of the charity Love Your Pet Love Your Vet: https://www.loveyourpetloveyourvet.com.au/
She has spent over 15 years in her specialty psychology practice working with thousands of stressed vets as well as consulting to industry associations, practice managers, and owners to increase wellbeing, productivity, and retention in the workplace.
You can listen to Nadine's first podcast on "Why Do Pets Matter?" right here: https://whydopetsmatter.podbean.com/e/112-dr-nadine-hamilton/