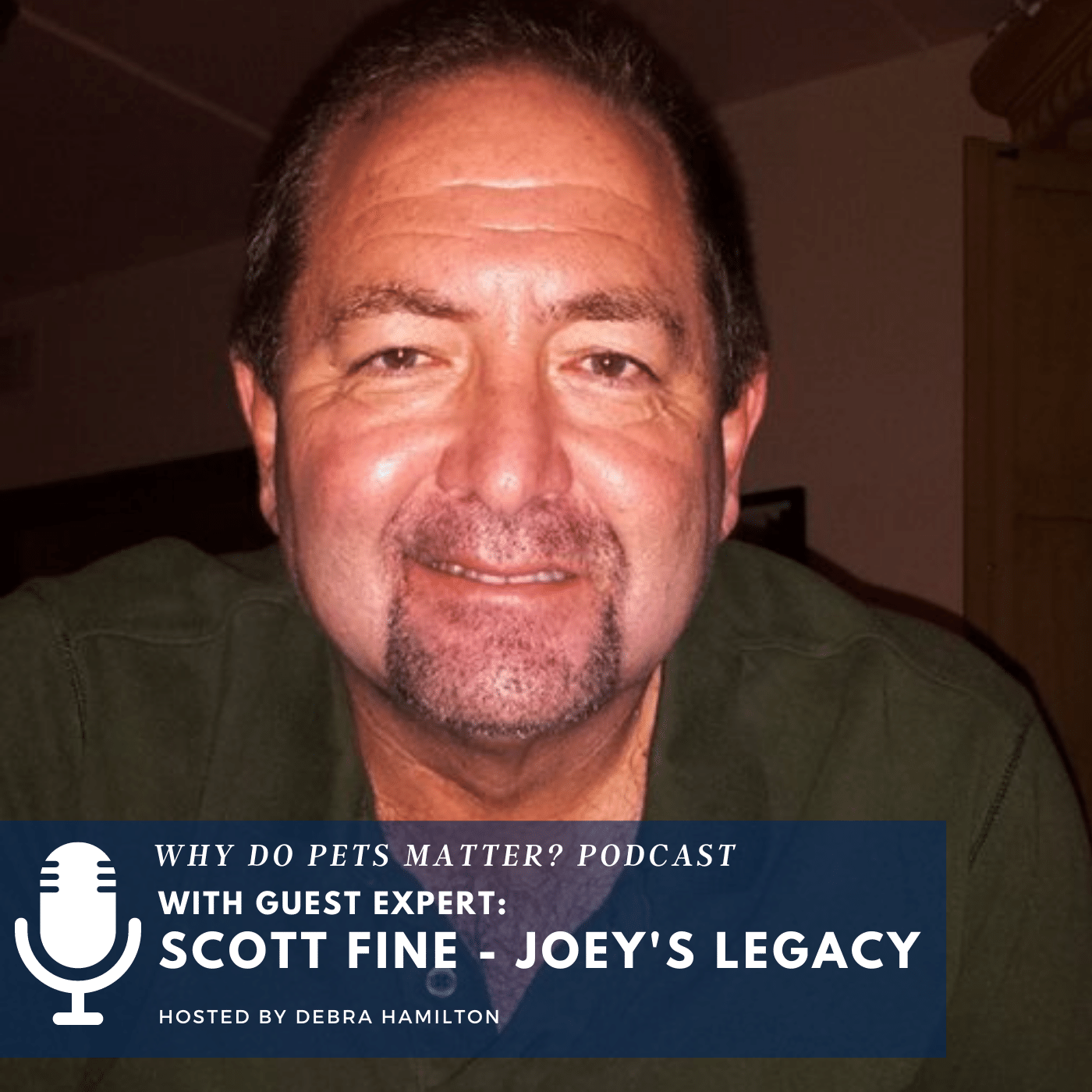 Scott Fine, founder of Joey's Legacy, returns to "Why Do Pets Matter?"  and is chatting with us today about best-selling author JL Robb's new book "Joey's Legacy - Seeking Truth and Integrity In Veterinary Medicine which promises to expose the wrongdoing in the veterinary profession. 
Scott also talks about veterinary accountability and responsibility, why it's important to know your rights, and how to resolve disagreements.
Joey's Legacy is a 501(c)(3) non-profit organization whose purpose is advocacy for companion animals. They assist those whose loved ones have recently become victims of veterinary negligence. 
Their nationwide network of veterinary experts and animal law attorneys intervene and seek justice for their members. 
The majority of veterinarians -- those who provide ethical, exemplary care for their patients and are always truthful and transparent with their clients -- appreciate the work Joey's Legacy does to hold their unprincipled colleagues accountable for their unprincipled actions. 
You can contact Scott:
Text: (833) 310-JOEY (5639)
https://www.facebook.com/groups/JoeysLegacy/