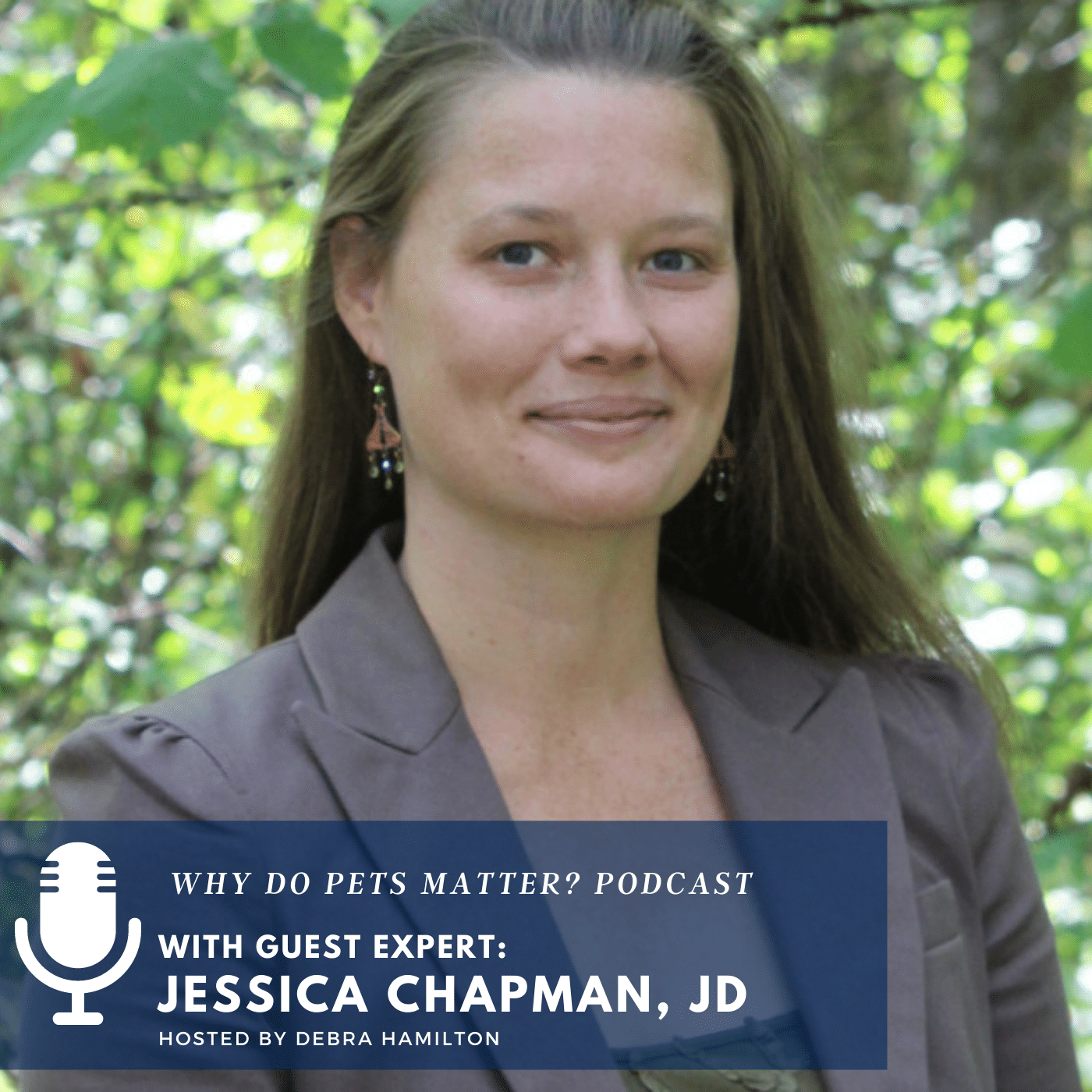 On today's "Why Do Pets Matter?" Podcast we're hearing from a new voice in the animal law community, Jessica Chapman, JD. 
Currently, Jessica is pursuing her LLM at Lewis & Clark Law School -- the only University in the country offering an LLM in the field of animal law. (An LLM is a secondary degree for lawyers who have achieved their JD and passed the bar exam, and who are interested in a focused, specialized course of study in a specific topic of law.)
Jessica's work revolves around having a different conversation and approach to animal abuse... 
1. Healing abusers of their victimization and trauma from their own abuse or learned violence experiences will protect non-human animals and humans from becoming future victims.
2. Exploitation of animals and the legal abuse that occurs in industries that exploit animals -- like traumatized industrial workers -- which can manifest itself as abuse to companion animals and domestic violence.
3 We as advocates should develop relationships with individuals who the courts have convicted of abuse and with individuals who self-identify as abusers to find out which therapy techniques will help them heal from their past trauma. Condemning the individual and excluding them from therapy discussions enable the abuse to perpetuate. Experts in multiple areas should collaborate on therapeutic and rehabilitative approaches. 
More About Jessica:
Jessica Chapman is an Animal Law LLM Candidate at Lewis & Clark Law School. She is a recipient of the Brooks Institute for Animal Rights Law and Policy Domestic Scholarship. 
She graduated from the University of California, Berkeley, where she double majored with a Bachelor of Arts in Slavic Languages and Literature and Native American Studies. 
She graduated with a Juris Doctor (cum laude) from Michigan State University College of Law. 
She is part of the ALLC (Animal Law Litigation Clinic) and is dedicating her legal career to the protection and representation of animals.