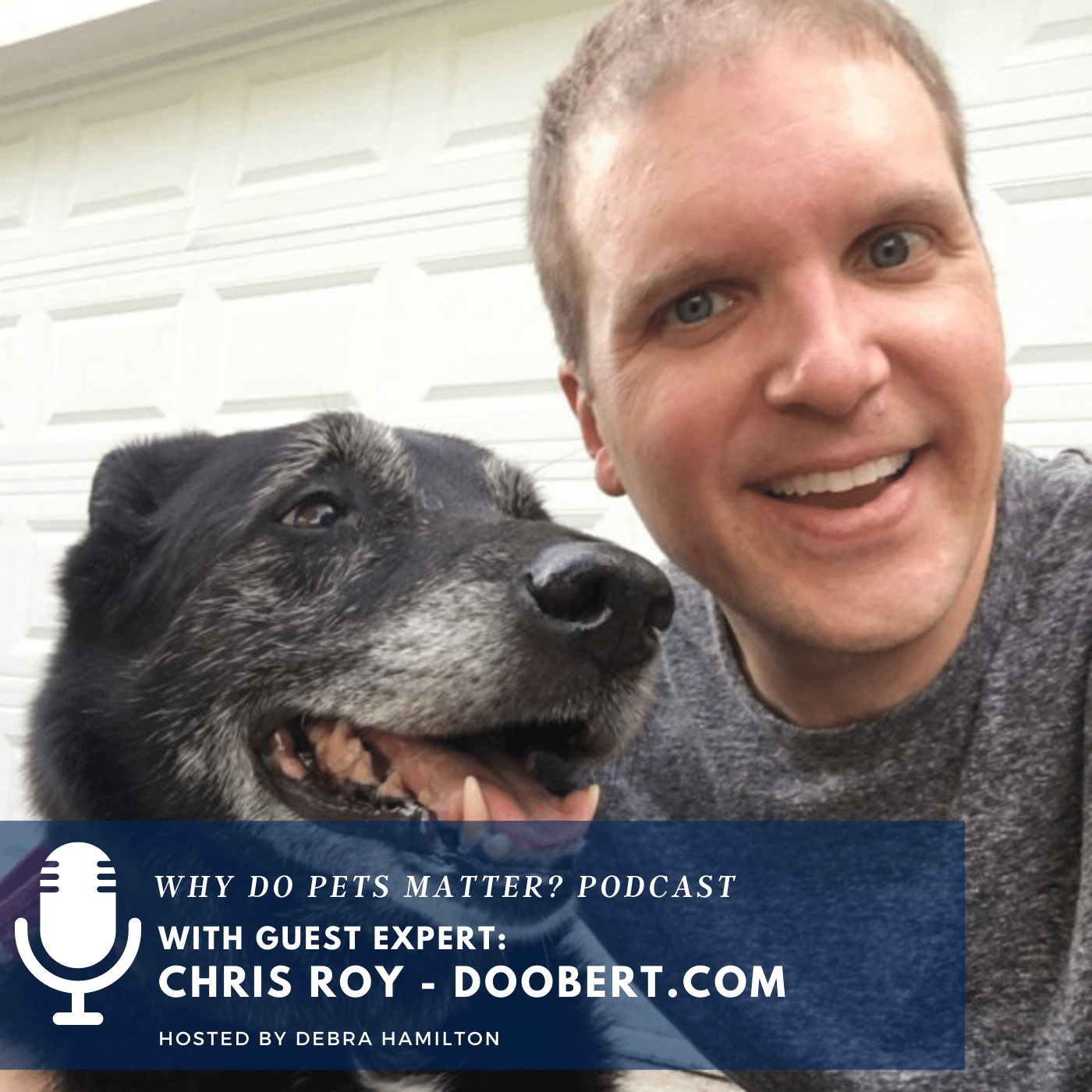 Today we're speaking with the Airbnb of rescues and shelters, Chris Roy of Doobert.com.
Chris is chatting with us about how COVID has created a collaborative environment between shelters, rescues, and volunteers.
Learn More About Chris:
Chris is a technology guy in his "day" job and used his experience to create Doobert.com which is an online software platform custom-built for animal rescuers.  
It's like a combination of Match.com specifically for animal shelters and rescues to find new partners, and then a volunteer Uber for getting the animals where they need to go.  
Chris enjoys helping provide technology solutions to some of the biggest challenges in animal rescue and is always looking for new ways to help animals and the people that care for them.  
Chris is supported by his amazing wife Daphne, and together they have 5 furkids:  4 cats and 1 dog.
www.doobert.com
www.fosterspace.com
fb.com/doobertrescue
ig.com/doobert
Twitter: @doobert